Nestled within the serene landscape of a sculpture park in Hamilton Township, New Jersey, Rat's Restaurant offers a unique dining experience that transports guests into the enchanting world of Monet. With its picturesque setting and exquisite cuisine, this fine-dining establishment has become a destination for food lovers and art enthusiasts alike.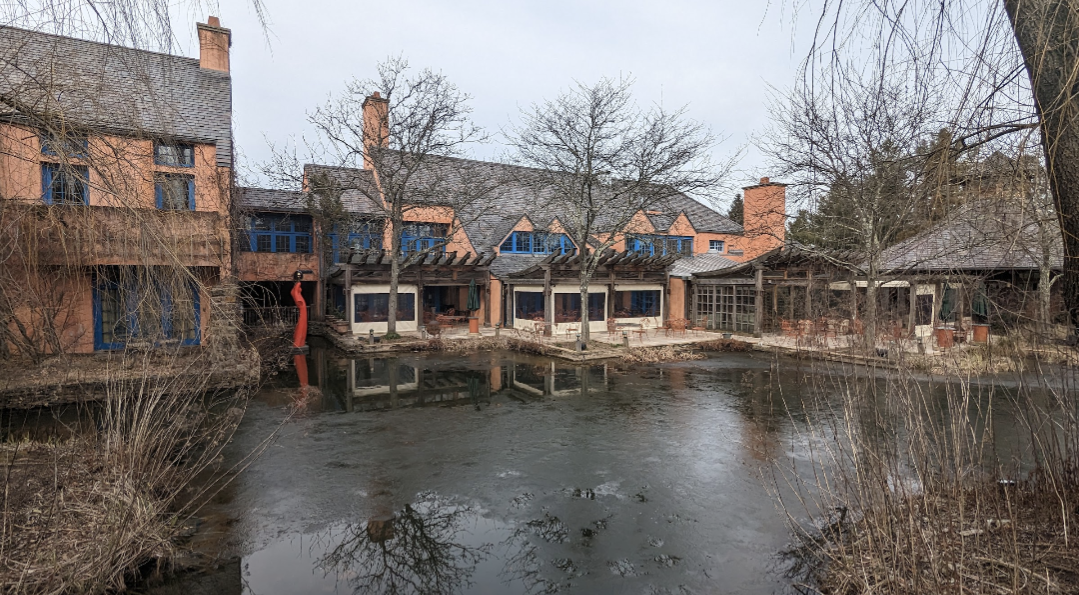 Rat's Restaurant takes its name from a character in Kenneth Grahame's classic children's book, "The Wind in the Willows." Just like its namesake, the restaurant exudes charm and whimsy, capturing the essence of Monet's paintings and the ambiance of the French countryside. From the moment you step through the doors, you are greeted with a warm and inviting atmosphere that sets the stage for an unforgettable dining experience.
The interior of Rat's Restaurant is a masterpiece in itself, meticulously designed to reflect the artistry of Monet. Soft hues of blue and green adorn the walls, while elegant furnishings and delicate lighting create an intimate and romantic ambiance. The attention to detail is evident in every aspect, from the carefully chosen tableware to the carefully curated artwork that adorns the walls.
The culinary offerings at Rat's Restaurant are nothing short of exceptional. The menu, crafted by Executive Chef Eric Johnson, showcases a fusion of French and American cuisine, with a focus on locally sourced ingredients. Each dish is a work of art, beautifully presented and bursting with flavors that will tantalize your taste buds.
Start your meal with a selection from the restaurant's impressive wine list, featuring a diverse range of varietals from around the world. Then, indulge in one of Rat's Restaurant's signature appetizers, such as the Escargots de Bourgogne or the Foie Gras Torchon. For the main course, you can choose from a variety of delectable options, including the Coq au Vin, the Grilled Lamb Chops, or the Pan-Seared Sea Bass.
Vegetarian and vegan options are also available, ensuring that every guest can find something to suit their preferences. The knowledgeable and attentive staff at Rat's Restaurant are more than happy to assist with any dietary restrictions or special requests, ensuring that your dining experience is tailored to your needs.
To complement your meal, Rat's Restaurant offers an extensive selection of desserts that are as visually stunning as they are delicious. From the classic Crème Brûlée to the decadent Chocolate Mousse, each dessert is a masterpiece in its own right, providing the perfect ending to your culinary journey.
In addition to its exceptional dining experience, Rat's Restaurant also offers private event spaces for weddings, corporate events, and other special occasions. Whether you're planning an intimate gathering or a grand celebration, the restaurant's dedicated event team will work closely with you to create a memorable experience that exceeds your expectations.
Located just a short drive from both Philadelphia and New York City, Rat's Restaurant is a hidden gem that should not be missed. Whether you're a fan of Monet's art or simply appreciate fine cuisine in a beautiful setting, a visit to this Hamilton Township establishment is sure to leave a lasting impression. Treat yourself to an unforgettable dining experience at Rat's Restaurant and step into Monet's world.