[ad_1]
Editor's Note: This story is part of a series profiling American youth killed this year by guns, a leading cause of death of children in the US. Read more about the project here.


CNN
 — 

T'Yonna Major was a 9-year-old girl with an oversized heart – a ravenous reader, a generous friend, a loving daughter — and she was a fearless vaulter.
Vaulting requires athletes to run full speed directly at a solid object that is often taller than they are and attempt to leap up and over it.
"There's an innate fear in learning how to vault," at least for "normal humans," says veteran gymnastics coach Donna Alexin.
T'Yonna was not a normal kid.
"She just ate it up. She was never scared. She would have run through the vault if she had to," Alexin said.
On the evening of February 22, T'Yonna should have been at the Orlando Metro Gymnastics gym, where she never missed a practice. But a stranger with a gun went on a shooting spree in Orange County, Florida, first killing 38-year-old Nathacha Augustin and then 24-year-old Dylan Lyons, who was covering the story for CNN affiliate Spectrum News 13. The gunman then walked into T'Yonna's home at random and shot her and her mother. T'Yonna was killed.
More about T'Yonna Major

T'Yonna was shot and killed on February 24, 2023.
She was 9 years old.
The shooter, Keith Moses, faces three counts of first degree murder, among other charges for the crimes he committed on the day of the shooting. He has pleaded not guilty to all charges.
From the time T'Yonna's parents, Brandi and Tokiyo Major, brought her home from the hospital, they knew she was going places – literally.
"She was walking at the age of eight months," Brandi said. That's months earlier than the one-year mark when many babies start walking. "She skipped crawling. She used to scoot around on her butt and went straight to walking."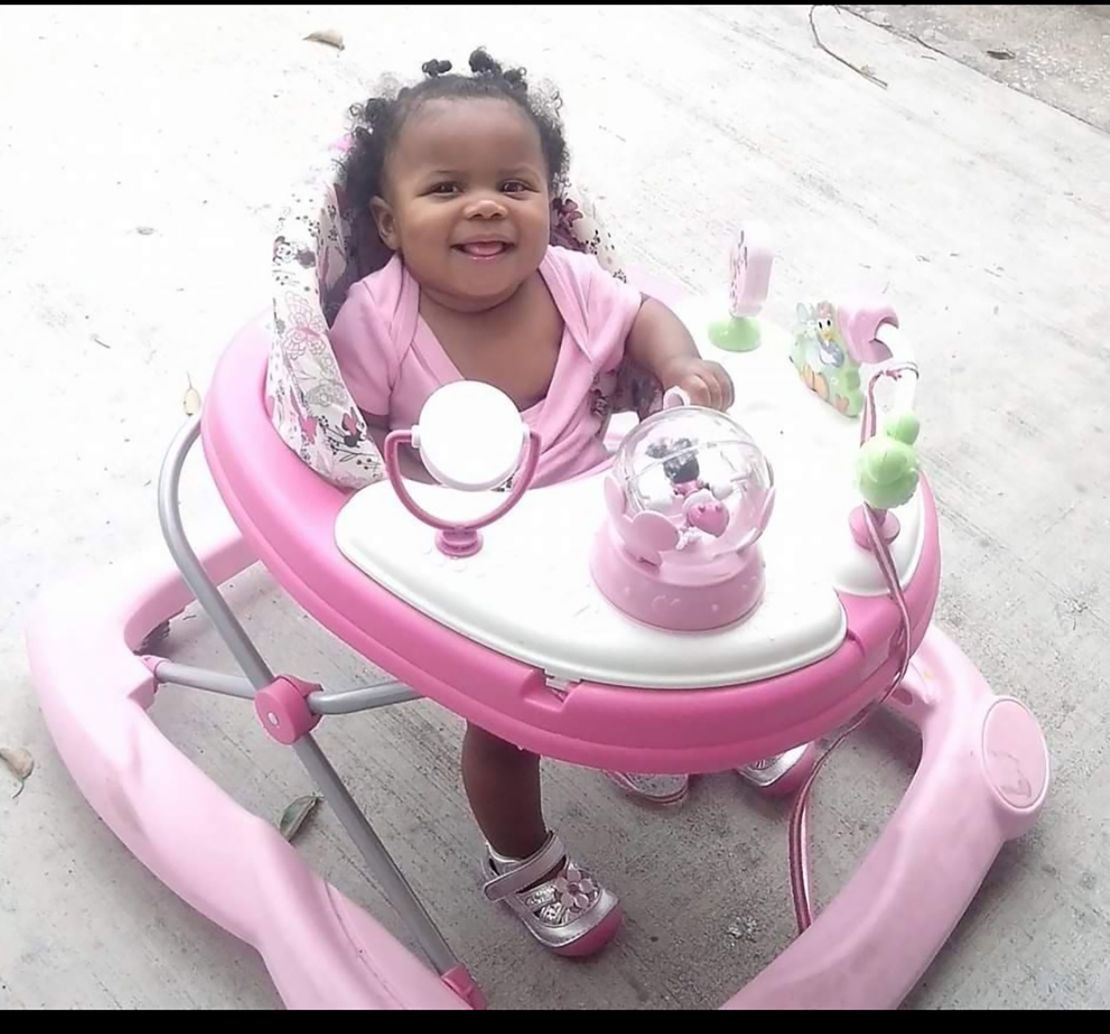 "I just knew she was gonna be something."
By age 3, she was tumbling around everywhere, jumping and flipping, Brandi said.
Brandi and Tokiyo signed her up for gymnastics, and her world opened up. The whole family could see she was a natural, T'Yonna's uncle, Dominic Major, said.
"I remember, when I came down to visit from Chicago, we were at my mother's house. She started climbing on the table and flipping. It was like, 'Oh my God. She's a little gymnast,'" Dominic said. "And that's what she was."
Two gymnastics classes a week weren't enough for T'Yonna, so Brandi and Tokiyo got the equipment she needed to practice at home.
Read other profiles of children who've died from gunfire
"She ate gymnastics. She slept it. She'd wake up in the morning, hit the bars, the balance beam," Tokiyo said. She would practice her routines so many times that the whole family knew them by heart.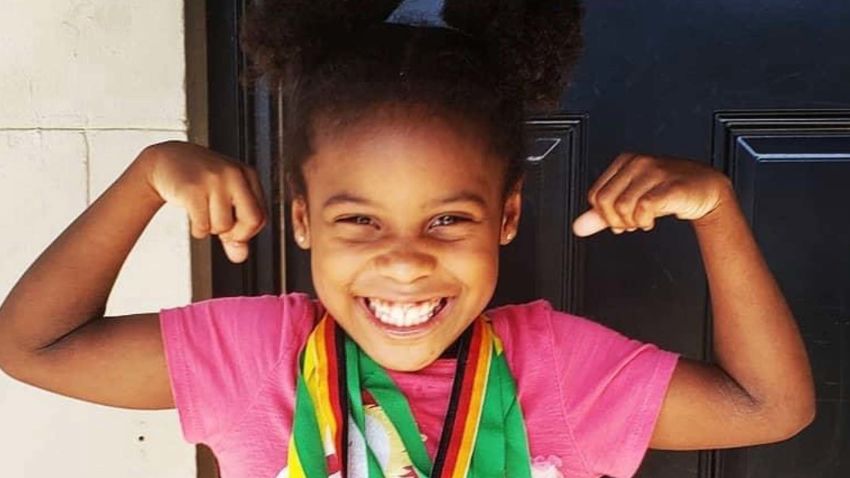 'She was my little sidekick': Father remembers his 9-year-old daughter
T'Yonna applied that drive to everything she did in life. She didn't just like to help her parents out in the kitchen, she was going to be a professional chef. She didn't just enjoy reading, she devoured over 100 books last year.
The "Diary of a Wimpy Kid" series was one of her favorites. Tokiyo read T'Yonna to sleep every night, and because Brandi worked nights, T'Yonna would read her mom to sleep.
T'Yonna is one of more than 1,300 children and teens killed by a gun so far in 2023, according to the Gun Violence Archive. Firearms became the No. 1 killer of children and teens in America in 2020, surpassing motor vehicle accidents, which had long been the leading cause of death among America's youth.
The man who is charged with killing T'Yonna, then 19-year-old Keith Moses, is facing three counts of first-degree murder, among other charges, for the crimes he committed on the day of the shooting. He has pleaded not guilty to all charges.
Police haven't said whether there was a motive for the shooting.
On what would have been T'Yonna's first day of fourth grade, Yaya's Dream Foundation, the nonprofit T'Yonna's family founded shortly after her death, gave out 100 book bags filled with essential supplies at the elementary school she attended.
The services the group provides are meant to capture the spirit of T'Yonna's generosity – the way she would lay her toys out for other kids in the neighborhood to take once she had outgrown them, watching with excitement as they found new homes, or how she insisted her parents keep a second bicycle at the house, so any friend who came over to spend the night could ride one too.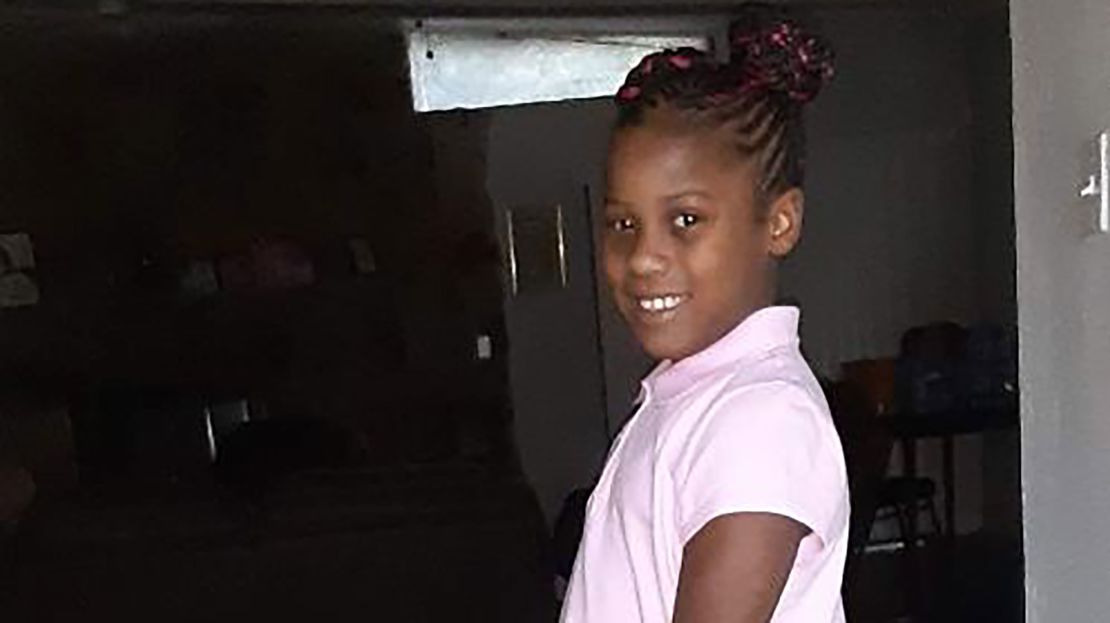 The foundation also advocates for more responsible gun laws, to reduce violence in the community.
"We're trying to… We're going to – there ain't no trying – we're going to keep her name going," Tokiyo said.
"Every day that she was here, it was just a good memory," he said. But the Mondays and Wednesdays that Tokiyo took T'Yonna to gymnastics practice were especially good memories.
"Coaches aren't supposed to have favorites, but there was just something really special about her," Alexin said.
If there was a trick she had yet to nail, T'Yonna would ask Alexin for feedback, and then she'd practice it over, and over and over again until she nailed it. When she learned that college scholarships existed for gymnastic athletes, she was determined to get one.
"I told her every day, you're going to do NCAA gymnastics someday," Alexin said.
She studied videos of the pros doing gymnastics – Gabby Douglas, Simone Biles – she memorized their movements, their tricks and tics.
Tokiyo said they must have watched the "Gabby Douglas Story" a million times.
"Yeah, we watched that movie a lot," Brandi said.
Gun violence is an epidemic in the US. Here are 4 things you can do today
It wasn't just the household names. T'Yonna studied videos of gymnasts who were winning medals at every level, including Soraya Hawthorne, one of the gymnasts Alexin trained. T'Yonna studied videos of her competing and took note of how Soraya would tap her heart and point to the sky when she would compete, as a tribute to her father, Alexin said.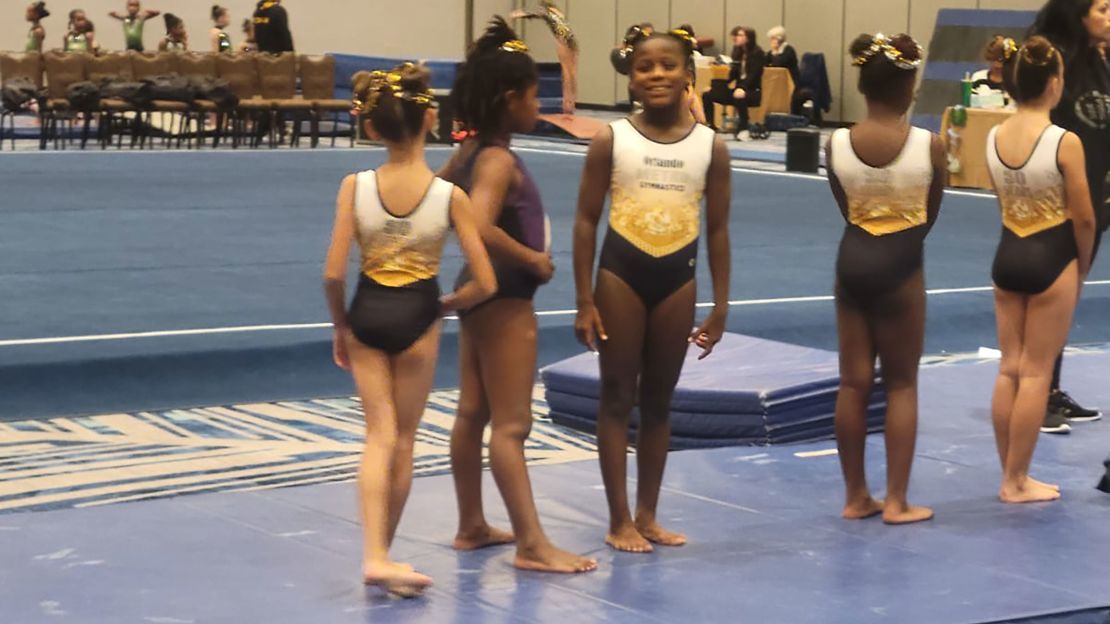 It wasn't long before T'Yonna started earning her own medals – 24 in just two years.
"When I'd get there and I'd see what she does, I'd just be so floored," Brandi said. "Look at my baby."
But it wasn't enough for T'Yonna to win on her own.
"There were nine other little girls on the team, and they all looked up to her," Alexin said. "We didn't name a captain, but she was the captain."
One of T'Yonna's teammates, 9-year-old McKenna, said T'Yonna was the best gymnast on the team.
"She was the first one to get her back handspring on floor," McKenna said.
T'Yonna was serious when it came to competing, but even at competitions, she was always having a good time.
"She would dance around in line when we were waiting to compete," McKenna said.
T'Yonna loved unicorns. Now the girls share a stuffed unicorn, clad with a little leotard, in her memory.
"Captain, fearless, kind…best teammate ever."
The other young gymnasts on T'Yonna's team gathered after they lost her and called out characteristics that T'Yonna brought to the sport. They decided that when one of the girls excelled – when they were brave, or strong or determined, the way T'Yonna was — Alexin would award them a "T-point."
A couple of weeks later, Alexin offered the girls the chance to redeem their points for prizes. They unanimously decided they would rather have the T-points
"Those T-points had meaning to them greater than some prize," Alexin said.
Now, Alexin says, when one of the girls sticks a landing, they take a moment, tap their heart and point up to T'Yonna.
[ad_2]
Source link