ALLENTOWN, Pa. – The beach trips of summer may be giving way to the pumpkin patch visits of fall, but fresh seafood creations can be enjoyed any time of the year at a new Allentown business.
Scotty's Shore Shack, specializing in seafood dishes made with fresh fish, crab meat and other items from neighboring Heckenberger's Seafood, opened Sept. 7 at the Allentown Fairgrounds Farmers Market, 1825 W. Chew St.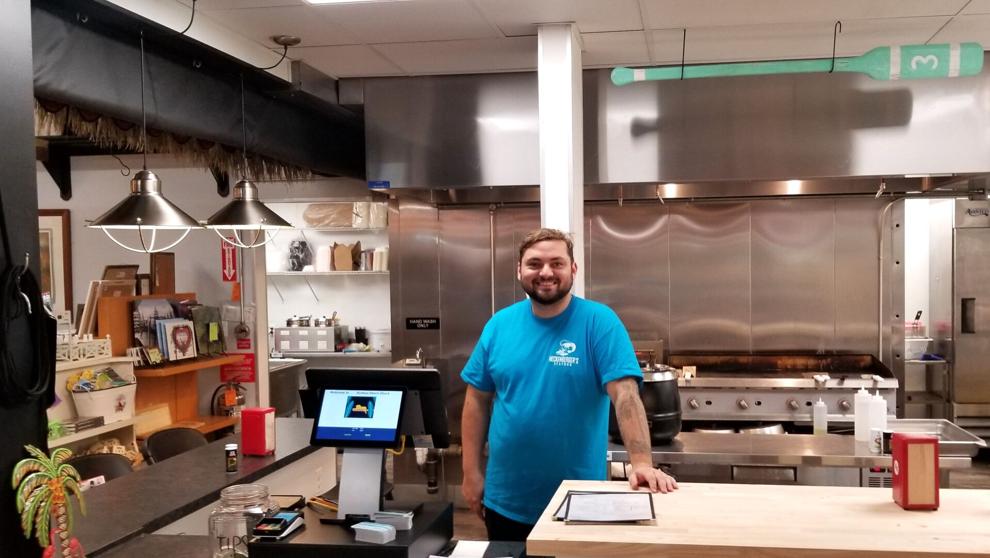 The stand, offering breakfast, lunch and dinner, occupies an upper-level space that previously housed Lu Lu's Kitchen, a business offering made-from-scratch Hungarian and American cuisine, which closed Aug. 19 after two years at the market.
Scotty's Shore Shack, with counter seating available for about a dozen customers, is owned and operated by Scotty Adams, who also runs the nearby Heckenberger's Seafood stand.
"For years, we were getting requests for cooked, ready-to-eat seafood items like fried fish and lobster rolls," Adams said. "So, we're giving the customers what they want!"
Scotty's Shore Shack serves made-to-order seafood specialties such as salmon burgers, breaded shrimp baskets, and crab cake sandwiches and dinners.
Appetizers include breaded crab balls, crab dip, crabby fries, shrimp rolls, middleneck clams, and nachos with Old Bay and lump crab.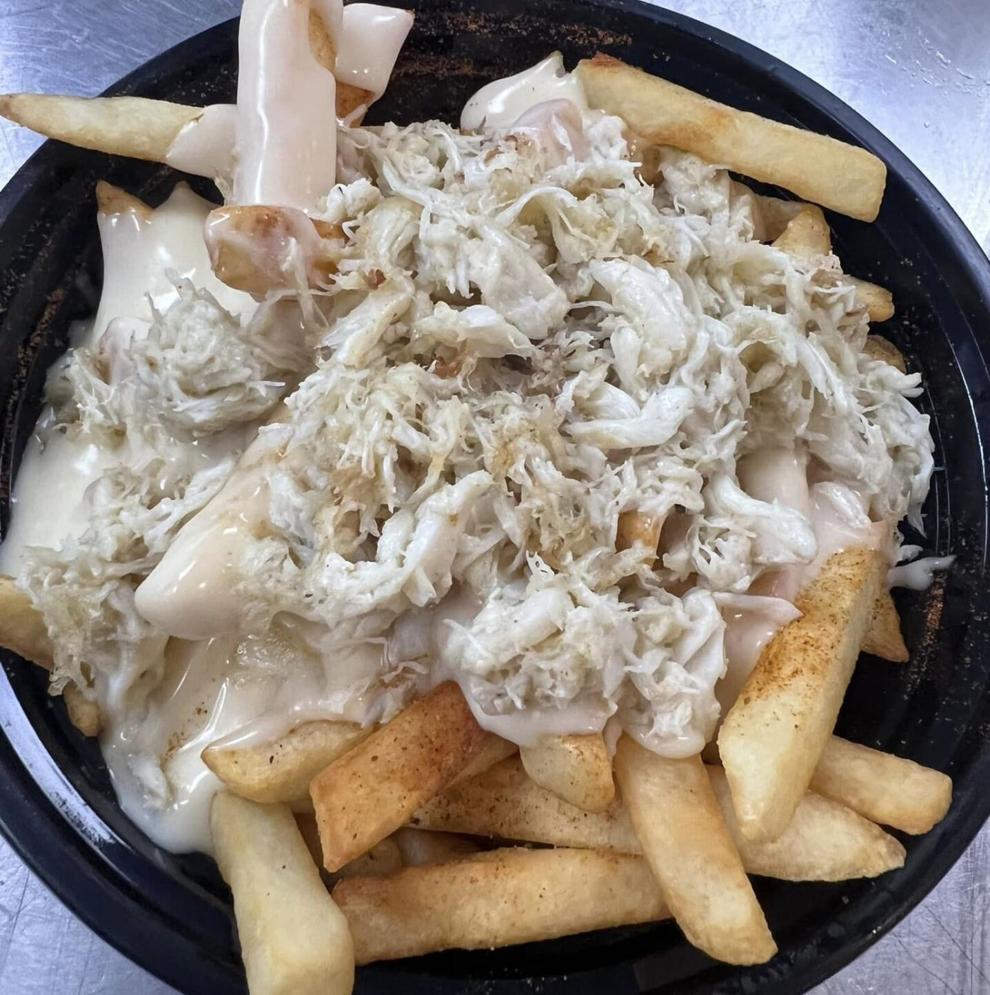 "So far, our lobster rolls, chicken cheesesteaks, crab cake sandwiches and fish and chips have been the top sellers," Adams said. "Our lobster mac and cheese has also been very popular."
For those who aren't fans of seafood, the stand also offers "from the land" options such as burgers, hot dogs and pulled beef sandwiches.
Customers also can create their own salad by choosing a protein (chicken, shrimp, salmon or cheesesteak), dressing and four toppings.
Other menu highlights include desserts such as funnel cakes, fried Oreos and root beer floats; and breakfast selections such as pancakes, egg platters with toast and hashbrowns and build-your-own breakfast bowls and burritos (featuring optional bacon, sausage, pork roll, crab, salmon or cheesesteak).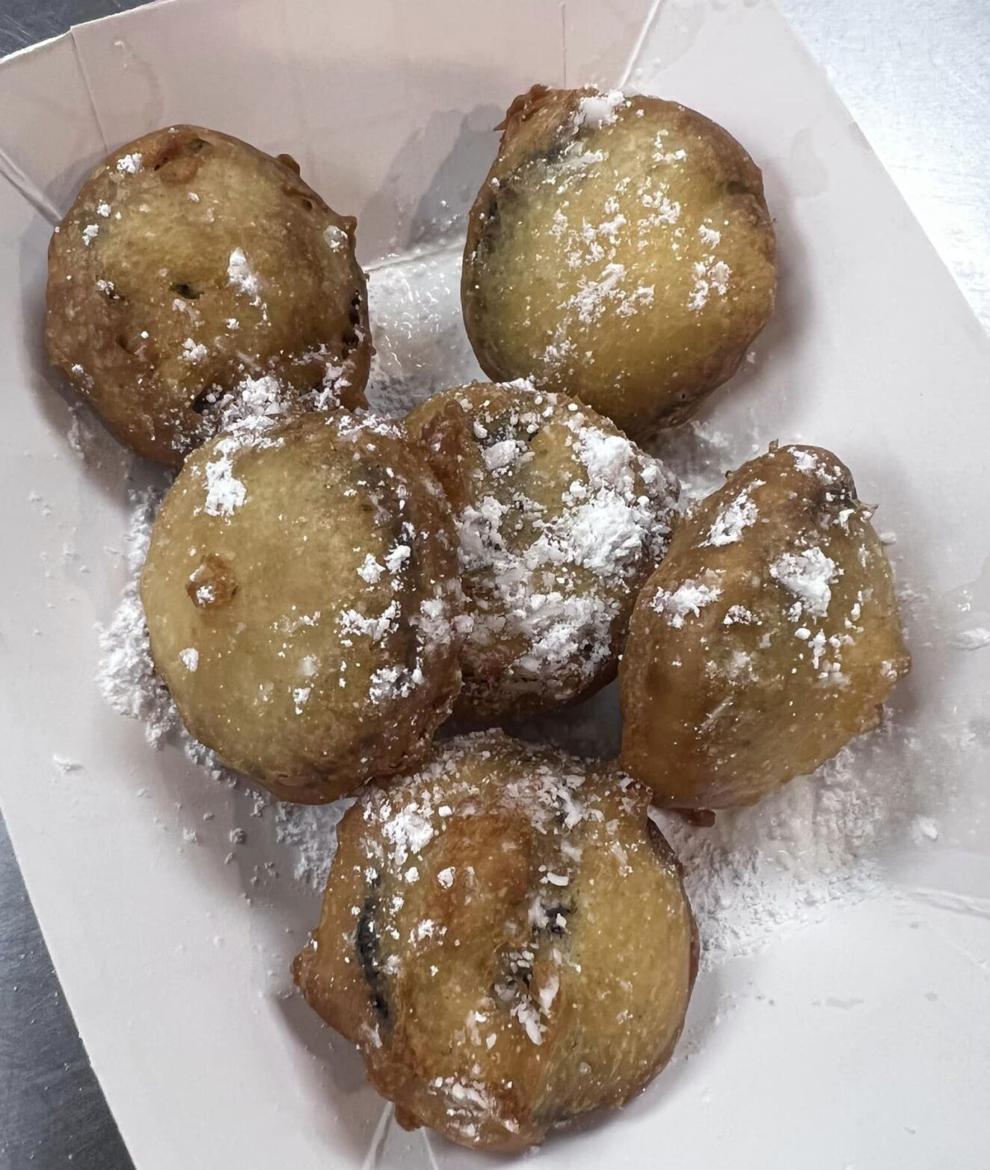 Most "from the sea" items are $14-$15, while most "from the land" items are $12-$14. All options come with fries, with a $2 "no fries discount" also being available. Appetizers start at $4.
"We wanted to cater to all tastes," Adams said. "So, while we specialize in seafood, we also have items like cheesesteaks, burgers, pulled pork sandwiches and breakfast sandwiches."
Adams, 24, is no stranger to the market. For 15 years, he previously worked at Adams' Salads, a nearby stand that his grandmother, Joanne Adams, started in 1992.
Adams' Salads, now operated by Scotty's uncle, Michael Adams, sells a wide variety of made-from-scratch salads and other items, including halupki casserole, pierogi casserole, Amish pepper cabbage, macaroni salad and lima beans.
Popular items include chicken salad, potato salad, mac and cheese, tuna macaroni, turkey barbecue, hamburger barbecue and chicken pot pie.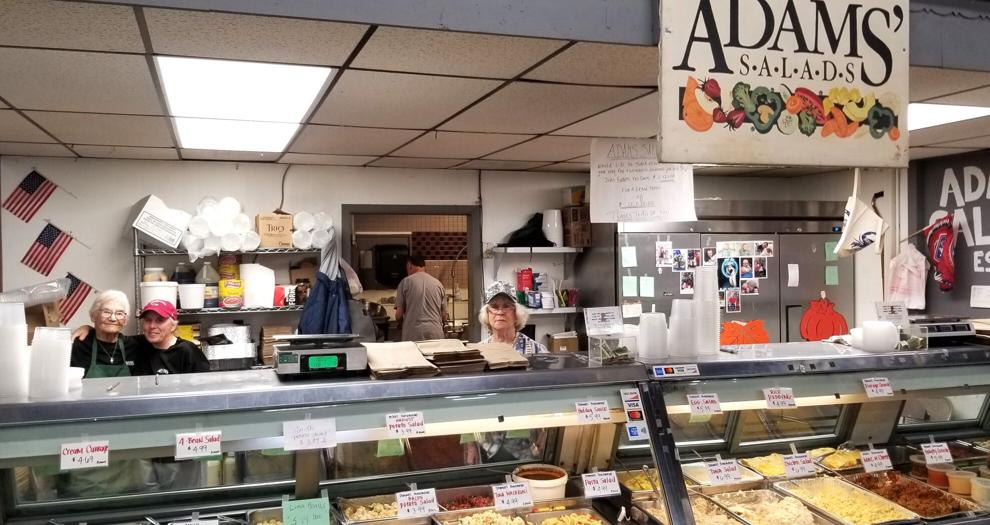 Scotty took over Heckenberger's three years ago from another uncle. That stand opened in the early 1980s under original owner Paul Heckenberger.
Customers can shop a wide array of fresh fish, including cod, catfish, grouper, tilapia, monkfish and Arctic char, along with other options such as steamed blue crabs, smoked eel, and cocktail oysters.
Scotty remodeled the stand a couple of years ago and also expanded the selection to include more high-quality offerings and homemade options such as crab-stuffed portobello mushrooms, stuffed salmon, stuffed clams, seafood salad and seafood mac and cheese.
"Our seafood is all fresh, mostly from the North Atlantic," Scotty said. "In the summertime, we occasionally get some West Coast fish. But once summer ends, our cases are mostly filled with East Coast fish. Popular items include our bay scallops, crab cakes, salmon and wild-caught Gulf shrimp."
The Allentown Fairgrounds Farmers Market, an indoor market featuring more than 60 local businesses, in July hosted its 70th anniversary celebration featuring a market-wide gift certificate promotion and various contests and prizes presented by participating merchants.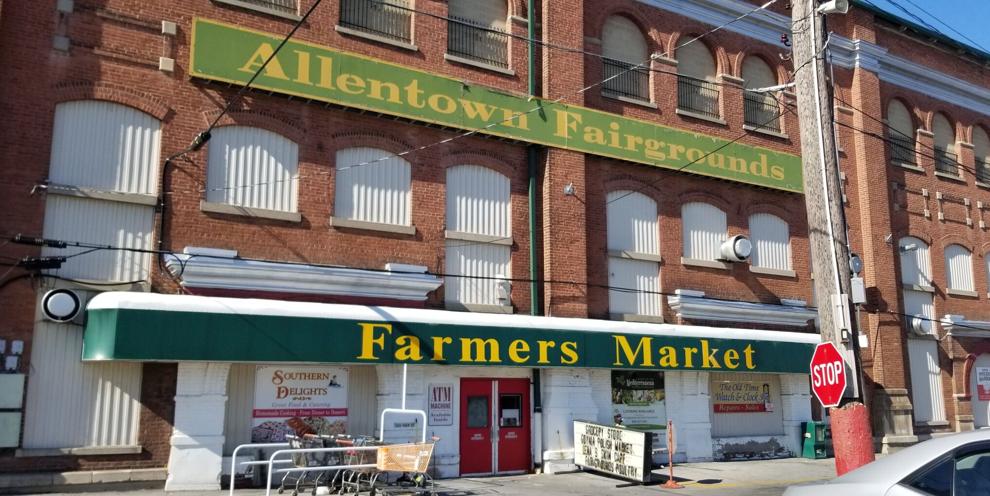 The market, operated by husband and wife Dan and Laurie Wuchter, was established in 1953 and some vendors – including Gannon's Gourmet Foods, Charlie K's Pizza and Dan's BBQ Chicken – have been in operation since its early years.
Other longtime favorites include Baringer Bros. Meats, Bedway's Fresh Fruits and Mary Ann Donut Kitchen.
New market additions include Vallos Bakery, Cuz'n Vinny's Homemade Pasta and Soul Soup, specializing in scratch-made soups and sandwiches.
"We're so excited and happy to have Scotty's here at the market," Laurie Wuchter said. "I'm already a huge fan. The lobster rolls are out of this world."
Scotty's Shore Shack is open during regular market hours: 9 a.m. to 7 p.m. Thursdays, 8 a.m. to 7 p.m. Fridays and 8 a.m. to 6 p.m. Saturdays. Advanced orders for takeout can be placed by calling 835-215-0037.
For the latest Scotty's Shore Shack happenings, including weekly specials, follow the business' Facebook page.
More delicious news
Restaurant chain sets opening date for 1st Lehigh Valley location at The Promenade Shops
UPPER SAUCON TWP., Pa. – A popular restaurant chain is planning to open its first Lehigh Valley location next week at The Promenade Shops at Saucon Valley.
Turning Point, an award-winning breakfast, lunch and brunch restaurant with more than 20 locations in Pennsylvania, New Jersey and Delaware, will hold soft opening on Monday, Sept. 18, at the Upper Saucon Township shopping center, according to a company spokesperson.
A grand opening celebration will be held 9-10 a.m. on Tuesday, Sept. 19, with the ribbon-cutting ceremony taking place at 9:30 a.m. Full story here.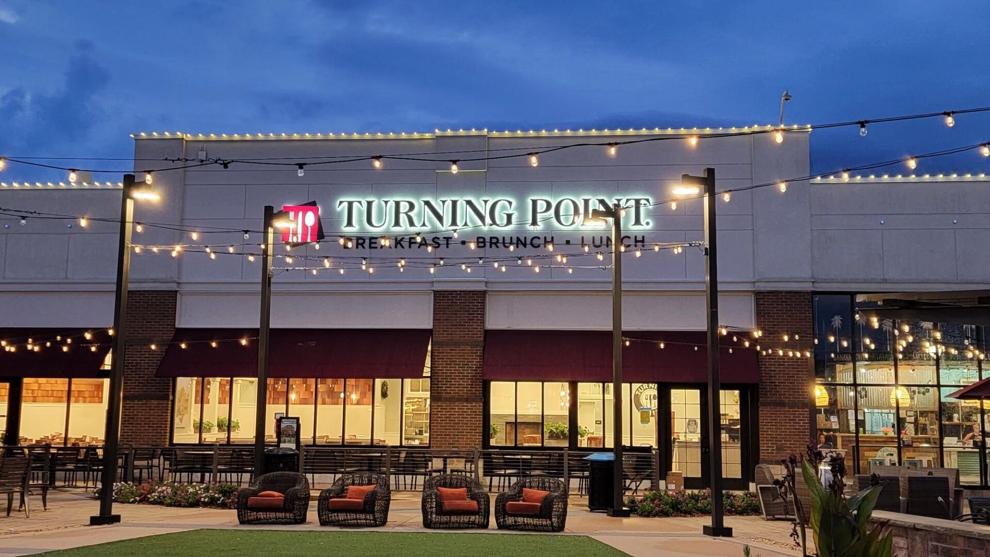 'Super excited': After nearly 3-year hiatus, Lehigh County tavern reopens under new ownership
ALBURTIS, Pa. — Cheesesteaks, chicken wings and other tasty eats have returned to a prominent dining destination in Lehigh County.
Alburtis Tavern, a family-friendly restaurant serving burgers, sandwiches and other American pub fare, reopened under new ownership on Thursday after a nearly three-year hiatus at 106 S. Main St. in Alburtis.
"The community's really supporting us, and we're super excited," said Sherry Oels, who is helping manage the restaurant. "We were trying to have a soft opening, but word got out on social media, and we've been packed. We're not complaining one bit though. It's great to see the place full again." Read more here.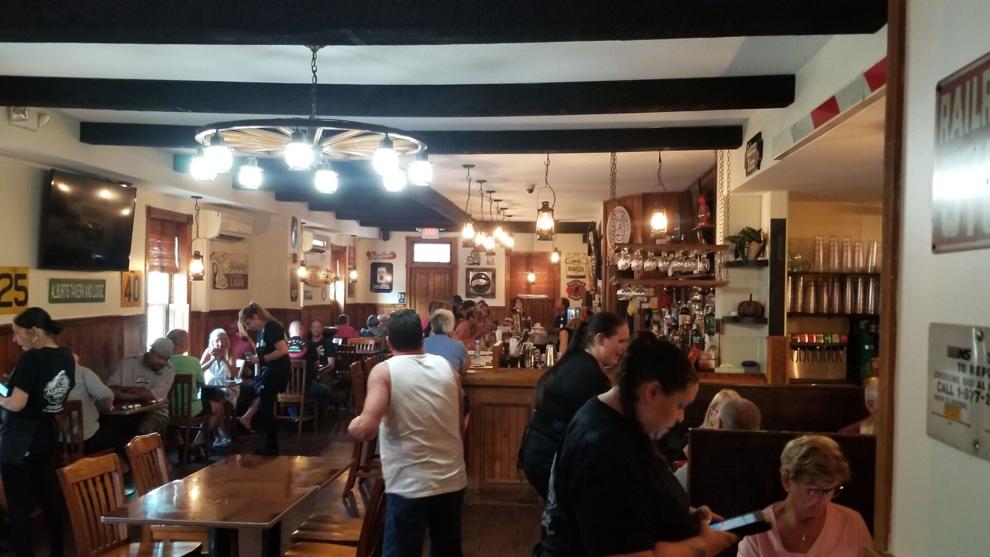 Duck Donuts bringing specialty, made-to-order doughnuts to Berks
SPRING TWP., Pa. – A popular chain offering doughnuts that are "customized before your eyes" is planning to open its first location in Berks County.
Duck Donuts, with a mission of delivering "smiles and warm, delicious and made-to-order donuts just the way you like," is coming to the Village Square Shopping Center in Spring Township.
The new shop will occupy a renovated space at 90 Commerce Drive, Suite 86 (next to Cloud Nine Café), and is expected to open in early 2024, according to Cassidy Funk, communications specialist with Duck Donuts. Read more.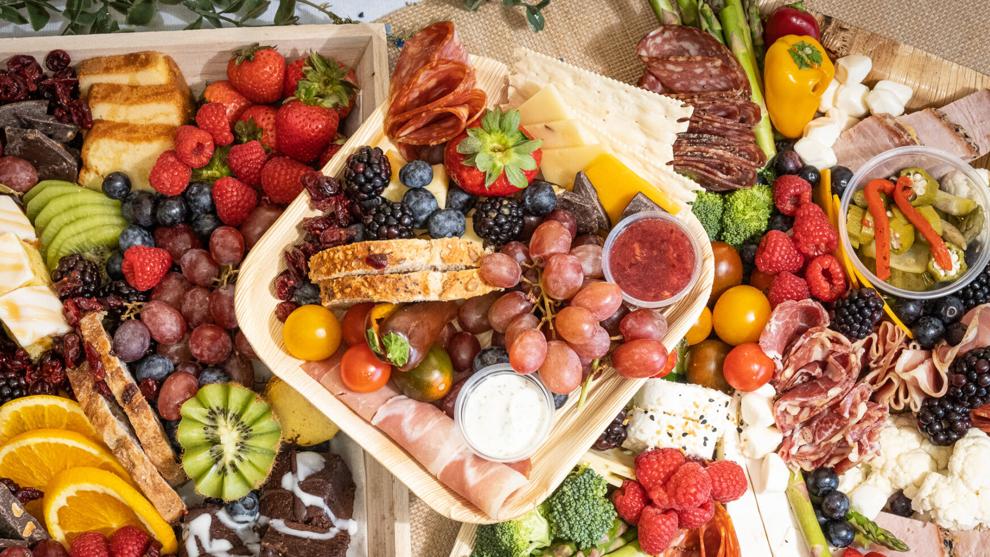 Customizable charcuterie board chain opens 1st Lehigh Valley location
SOUTH WHITEHALL TWP., Pa. – A rapidly growing retail chain invites the Lehigh Valley community to "join the Graze Craze."
Graze Craze, a national chain of stores offering customizable charcuterie boards and boxes, opened Tuesday at 4612 Broadway in South Whitehall Township.
The new store, occupying the former Kumon Reading and Math Center, is the chain's first Lehigh Valley location. Full story here.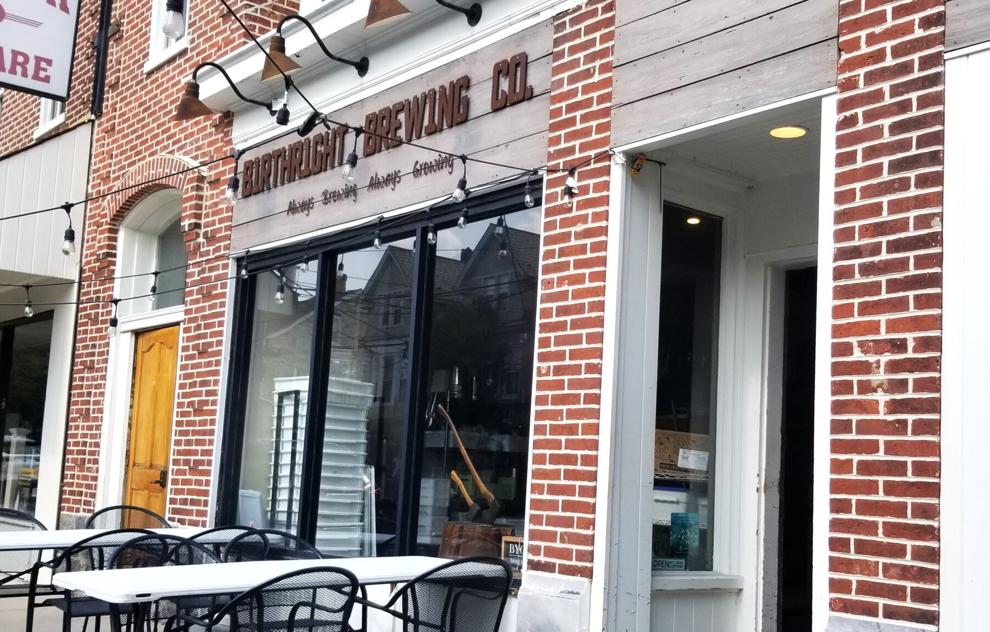 Nazareth Area Restaurant Week: 'Treat your taste buds' at Widow's Tavern, Vista Grill and more
NAZARETH, PA – Sink your teeth into tasty dining deals while supporting local businesses during the fifth annual Nazareth Area Restaurant Week.
The event, which kicked off Sunday and continues through Saturday, is presented by the Nazareth Area Chamber of Commerce and features fixed price, multi-course menus and other promotions at more than a half dozen businesses in the Nazareth area.
Customers are encouraged to visit new and familiar dining spots. Read more here. 
Easton area news
'Delicious works of art': Seasoned pastry chef opens European bakery in Easton
EASTON, Pa. – Foodies looking to satisfy their sweet tooth have a new destination to frequent in downtown Easton.
Fox Bakery, a European-style bakery offering unique, artisan treats that are as visually captivating as they are delicious, held a grand opening Sept. 1 at 125 N. Third St.
Olga Fox, a pastry chef with more than 15 years of experience in the baking industry, is crafting decadent cookies, cupcakes, macarons, mousse cakes, chocolate-covered strawberries and other mouthwatering creations. Read more.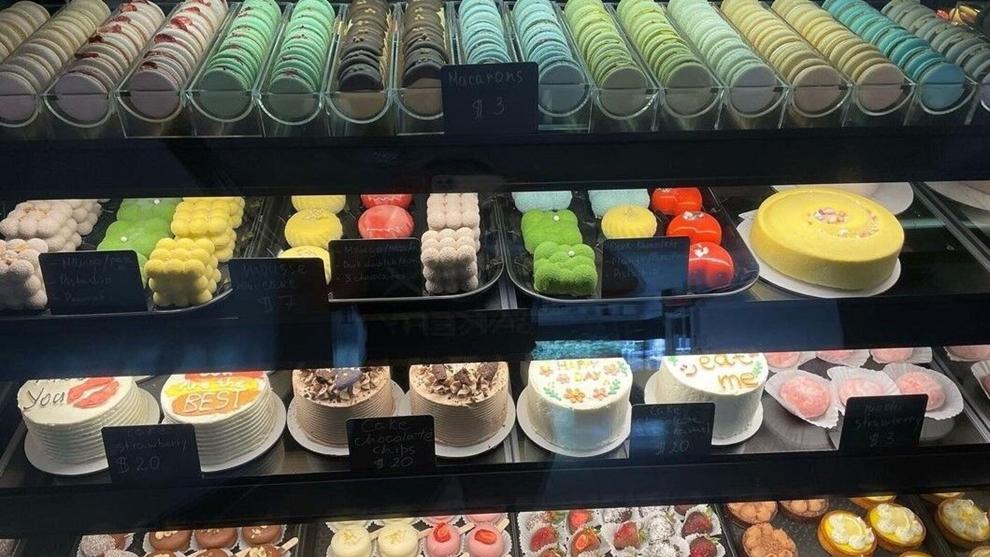 Hispanic Cultural Day, Hot Pepper Eating Contest to heat up Easton Farmers' Market
EASTON, Pa. – Heritage and heat will take center stage at the Easton Farmers' Market during the next two weekends as the market celebrates Hispanic Cultural Day (Sept. 16) and presents its annual Hot Pepper Eating Competition (Sept. 23) at Easton's Scott Park.
Hispanic Cultural Heritage Day (Sept. 16)
In honor of National Hispanic Cultural Month and to recognize the diverse heritage of the region's Hispanic population, the market will feature Hispanic crafts as well as live music from six-piece Latin band Herencia Jibara (10:30 a.m. to 12:30 p.m.). Foods will include freshly prepared quesabirrias, tamales and elote from Antijitos Latino Restaurant, and empanadas, tacos, chips and guacamole, and chorizo from Tierra de Fuego. Full story here.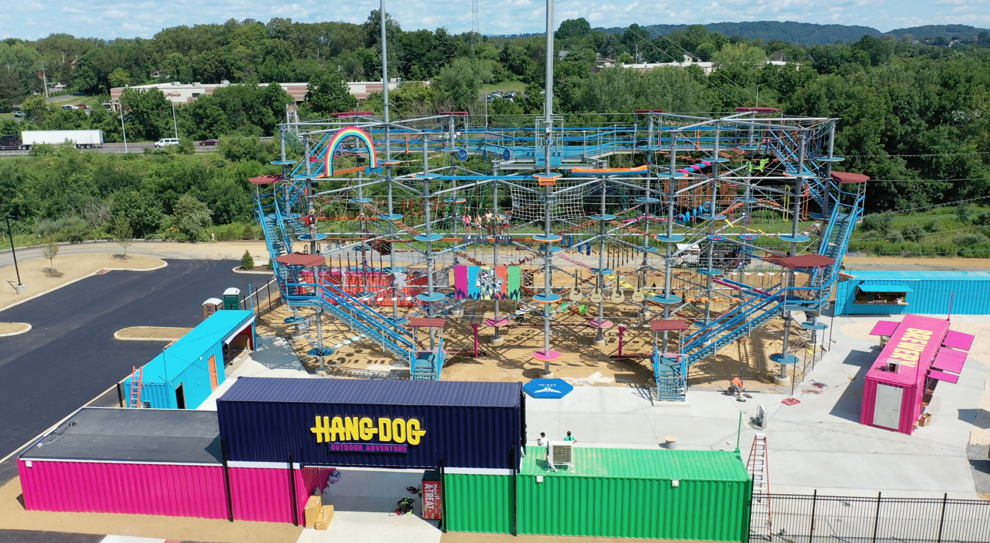 HangDog announces inaugural Fall Fest, a 'celebration of adventure and autumn delights'
WILLIAMS TWP., Pa. – HangDog, the region's new "eatertainment" destination featuring a four-story ropes course, beer garden, food truck and more, on Thursday announced its inaugural Fall Fest – a "celebration of adventure and autumn delights" – running from Sept. 29 through Oct. 2.
HangDog, at 410 Cedarville Road in Williams Township, invites families, friends, and adventurers to indulge in a weekend packed with autumnal festivities, live music, seasonal food and beverages, and more.
"Fall Fest at HangDog is designed to be the ultimate family-friendly experience," said Mike McCreary, owner of HangDog. "We've crafted an event that truly has something for everyone, no matter their age or personal interests. From climbing adventures to seasonal flavors, live music, and games, it's a perfect venue for families to create lasting memories together." Read more here.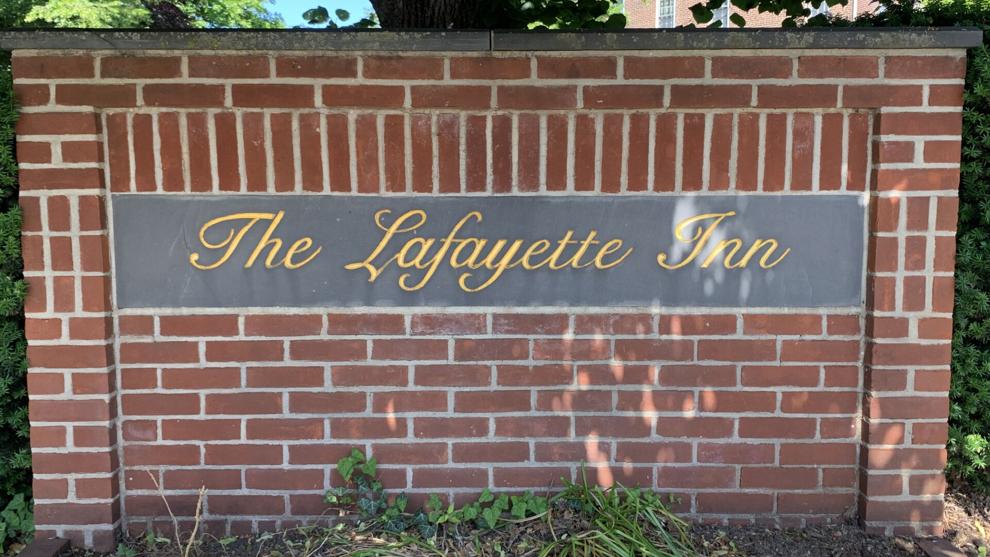 Lafayette College buys Lafayette Inn for $2.7 million
Lafayette College has purchased the Lafayette Inn for $2.7 million, according to Northampton County property records.
The college said in May that it had agreed to buy the 18-room inn, which is a little over a block from the Easton school's campus. The sale was effective Sept. 1. In 2021, the College Hill property was sold for $1.95 million, according to county records.
Lafayette said earlier that it would continue to operate the property as an inn. The school will also make renovations at the property, which covers three quarters of an acre at 525 W. Monroe St. Read more. 
Fast-casual chains
Shaquille O'Neal-owned, fast-casual concept Big Chicken coming to Lehigh Valley
LEHIGH VALLEY, Pa – A star-powered restaurant chain that invites customers to "eat life to the fullest" is continuing to grow its footprint in Pennsylvania.
Big Chicken, the fast-casual chicken concept founded by NBA Hall of Famer Shaquille O'Neal, announced today that the brand will expand its presence in the state in a big way.
Accomplished family entrepreneurs Harsimrat, Shubreet, Samarjit and Pukhraj Sidhu will be at the forefront of bringing Big Chicken to multiple markets across Pennsylvania, with State College being one of the first locations on their list for development. Full story here.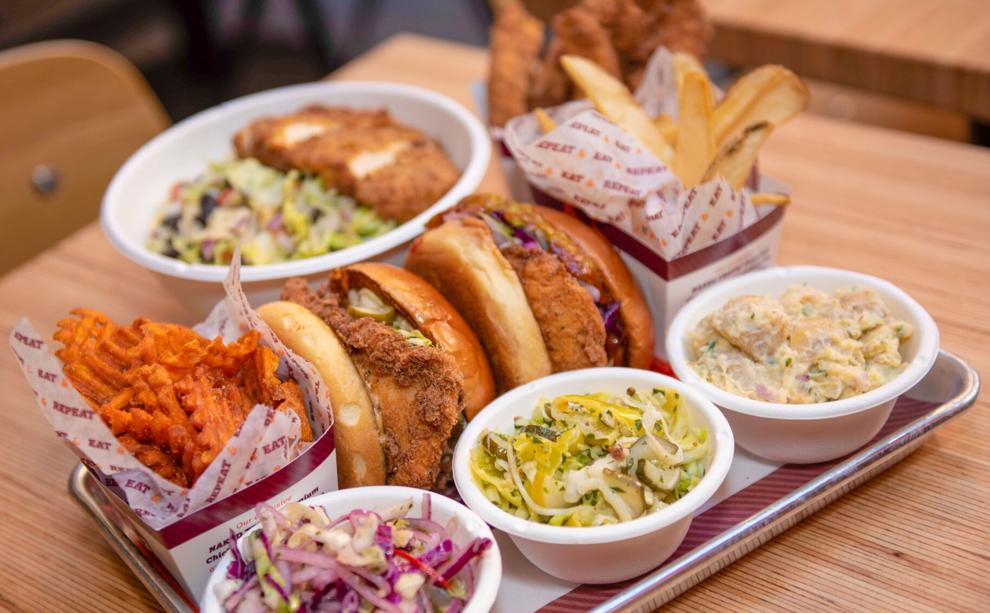 Taco Bell development heating up with new locations in Lehigh Valley, Schuylkill County
Fans of the Chalupa Supreme, Nachos BellGrande and Beefy 5-Layer Burrito have a trio of tasty developments to celebrate in the region.
First, a new location of Taco Bell – the quick-service chain known for its made-to-order tacos, burritos and other Mexican-inspired dishes – opened three weeks ago in Schuylkill County.
Also, another Taco Bell eatery is in the works in Northampton County, and another location is set to reopen this week in a newly constructed building in Lehigh County. Read more here.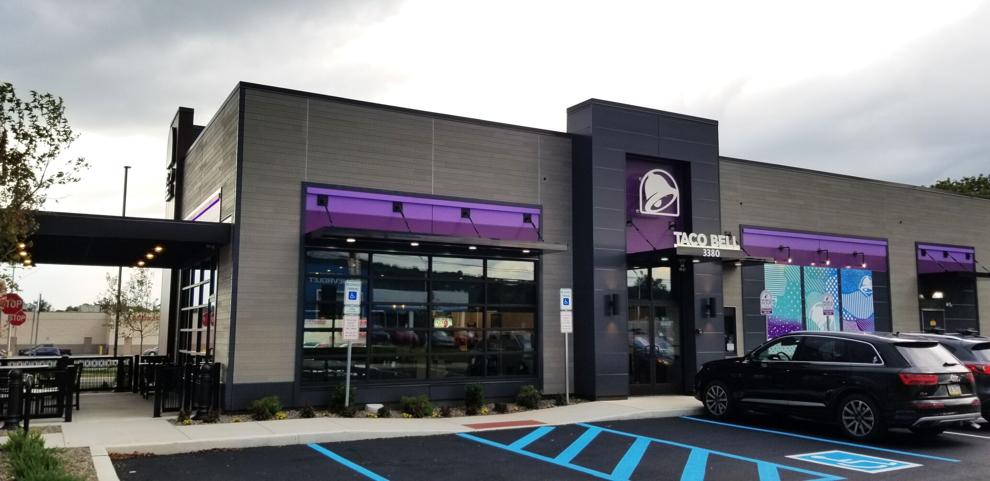 Looking for a refill? McDonald's is saying goodbye to self-serve soda in the coming years
NEW YORK (AP) — Say goodbye to refilling that Coke. McDonald's is getting rid of self-served soda.
The Chicago-based fast food chain plans to eliminate self-service soda machines at its U.S. restaurants by 2032, McDonald's confirmed this week. It's unclear if locations outside the U.S. will follow suit.
In an email to The Associated Press Tuesday, McDonald's USA said the goal of the change is to create consistency for customers and crew members across the chain's offerings — from in-person dining to online delivery and drive-thru options. Read more. 
Bethlehem area news
Remodeled liquor store opens, 6 chain eateries coming soon at Westgate Mall
BETHLEHEM, Pa. – A renovated liquor store has opened, and several chain eateries are set to follow at Bethlehem's Westgate Mall amid an ongoing redevelopment project.
The Fine Wine & Good Spirits store, which had been operating out of a temporary location at the Schoenersville Road shopping center since September 2022, opened about a week ago in its newly expanded, original spot.
The updated liquor store and its neighboring storefronts now feature exterior entrances, with direct access from the parking lot. Full story here.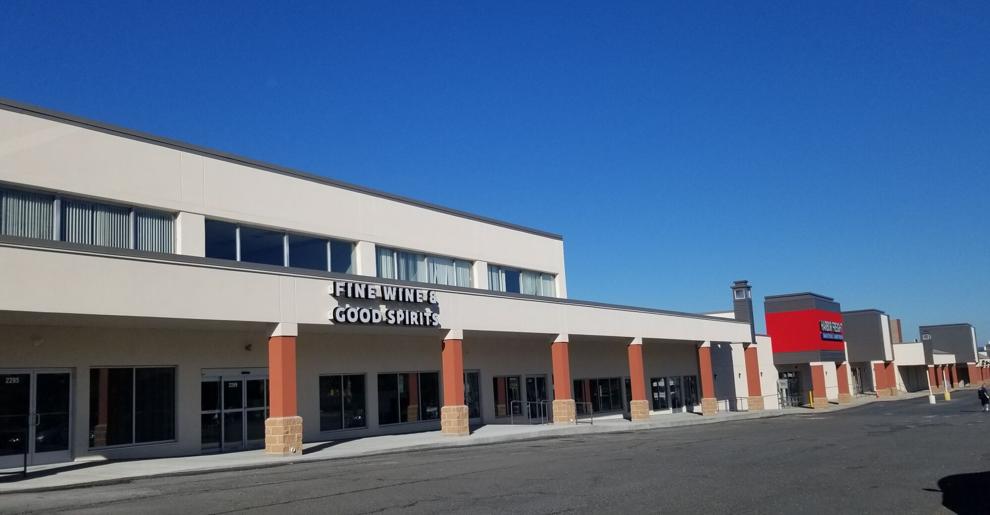 AR Workshop opens in Bethlehem Township
BETHLEHEM TWP., Pa – AR Workshop, a do-it-yourself and retail studio that holds craft classes, group activities, parties and gifts has opened in Bethlehem Township.
AR Workshop Lehigh Valley opened July 15 at 2910 Easton Ave., in the Shops at Bethlehem. That strip mall is anchored by a Giant grocery store. The AR location at the Silk Mill in Easton is no longer open.
The studio's calendar lists a variety of events, from making Halloween signs to date nights and wood working, along with after-school activities, private parties and boutique hours. Read more here.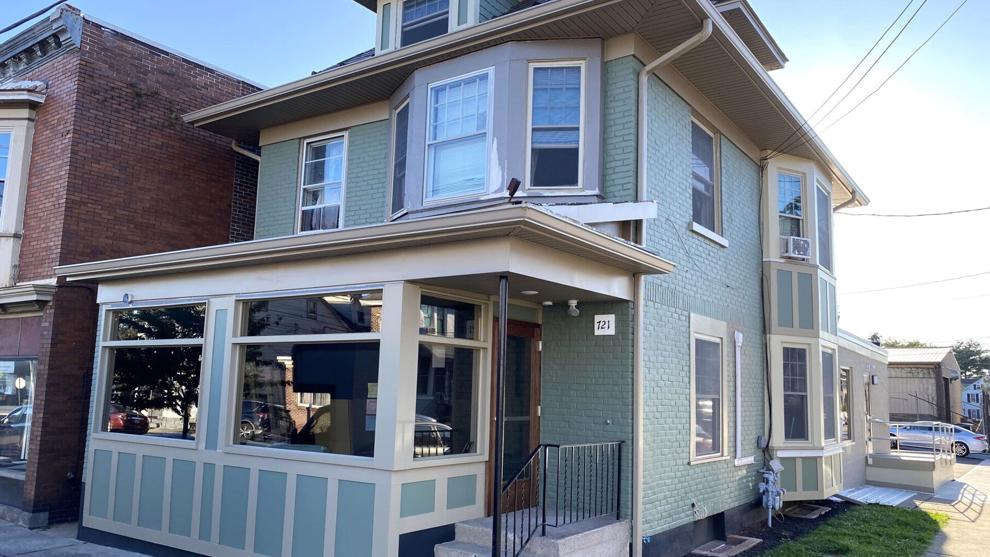 On Hawk Music's 50th anniversary, new owner to continue hitting the right note at larger Bethlehem location
BETHLEHEM, Pa. – The soon-to-be return of a beloved Bethlehem retailer – complete with a larger location, broader array of merchandise and new owner dedicated to keeping the business' original mission alive – is music to the ears of Lehigh Valley instrumentalists.
Hawk Music, offering sales of drums, guitars and other musical instruments along with instrument rentals, repairs and lessons, is finding new life at 721 Linden St. in Bethlehem – a few miles southeast of its former home of 50 years at the Westgate Mall.
The business should be ready to welcome customers at its new digs within the next few weeks, "hopefully by the end of September," according to new owner Jason Marish. Two remaining city inspections need to be conducted. Read more. 
Closing notes
Downtown Allentown eatery closes, but owners continuing to serve customers via food truck
ALLENTOWN, Pa. – A downtown Allentown restaurant has closed, but its cowboy burgers, hand-cut loaded chips and other tasty offerings can still be enjoyed at a venue near you.
Red Ticket Cafe, known for its "scratch-made food that promises to bring big flavors," has ended operations at 840 W. Hamilton St., but husband and wife owners Alan Gaul and Christine Serrill are continuing to serve customers via the business' food truck.
The couple opened the eatery last October as an extension of their mobile operation, which experienced rapid success after launching in 2021. Full story here. 
Popular Allentown restaurant closed until further notice following partial ceiling collapse
ALLENTOWN, Pa. – A popular Allentown dining establishment is temporarily closed following a partial ceiling collapse on Tuesday.
Wert's Cafe, a longstanding family-owned eatery at 515 N. 18th St., is closed until further notice due to the collapse of a portion of its ceiling.
"Thankfully no one was hurt and everyone made it out of the building," a post on the business' Facebook page reads. "We have a team working to rebuild at this time. In a couple of days we are looking to open for TAKEOUT ONLY during re-construction. Please continue to check for updates. We appreciate all the love and support during this time." Read more here. 
Subway sandwich shop in Bethlehem Square closes
BETHLEHEM TWP., Pa – Subway, the chain known for deals on its footlong sandwiches, has closed its Bethlehem Square location.
The big sign that faces the Bethlehem Township center's parking lot is down, while a small one near the door remains.
On Saturday, Subway's media relations department acknowledged a 69 News email asking whether the closing is permanent or temporary but did not provide an answer.
The location is no longer listed on the Subway website and a call to the store was not connected. Late in August, the store had a sign up saying it was not accepting coupons. Read more.