Sanguiche is Alex Overby's pop-up hoagie sandwich venture. Overby is a native of North Louisiana who spent summers on the East Coast as a child, learning to cook from his grandfather.
Overby passed the early days of the pandemic by making quarts of cold curry. He dubbed the endeavor "Curried Away" and distributed food mostly among friends. But that effort snowballed, and he realized he could do pop-up cooking full-time to make a living.
Like many, he binge-watched "The Sopranos" while stuck at home, and the fictional New Jersey mobsters — whose lives revolve around eating delicious food as much as committing felonies — inspired him to get back to his sandwich-making, Italian-American roots.
He launched Sanguiche in October of last year, drawing from old family recipes. Sandwich offerings include a cold-cut combo, chicken parm, eggplant parm, meatball sub and others, in addition to garlic bread and fried goodies like mozzarella sticks and eggplant fries.
If Sopranos characters were to order from Sanguiche, he jokes, "Janice would have a Caprese sandwich and loudly talk about how she's not eating meat this month, and then go and eat Bobby's cold-cut hoagie behind everyone's back."
In the meantime, New Orleanians can try these hoagies out at Zony Mash, where Sanguiche is popping up Thursdays and Fridays, 3-9 p.m. and Saturdays and Sundays 1-9 p.m. Visit Instagram @sanguichenola for more information.
Gambit: What's the concept behind Sanguiche?
Alex Overby: Sanguiche goes back to my Italian family roots and the first things I was introduced to that really got me excited about cooking — like, the first time learning to make red sauce; learning that bologna is a shadow of mortadella; learning to pickle peppers.
I spent my summers in Albany, New York, with my grandfather, which is where I learned all of my Italian recipes. My first summer out of high school I had a job at a place called Cafe Capriccio, and I've been cooking professionally ever since.
We are also just trying to fill a bit of a void here. New Orleans has the po-boy thing on lock, but it's like the only type of sandwich you can get around here. We use a hoagie roll. A very common thing at our pop-ups is people will be like, 'Hey, I'm from Jersey, you're doing it right.' Or, 'I'm from Philly — you're close, but you should do it like this.' We actually took a man from Philly's advice and sharpened up our provolones.
The chicken parm sandwich is, by a mile, our most popular. We filet it and pound it out by hand, then we do a breadcrumb coating, deep-fry it with our own red gravy, fresh mozzarella cheese and our secret blend of herbs and spices.
Gambit: What do you like about being a part of the pop-up scene?
Overby: It's fun to hop around town and see what other people are doing. There's a lot of creative young chefs doing a lot of fun stuff. The pop-up scene just gives people more opportunities. It's more democratic. We probably wouldn't be able to do it any other way ourselves. It gives us the chance to do it from the ground-up without any outside investment. Zony Mash gives us a good opportunity to practice these skills without having a mortgage. The plan is to eventually turn it into a brick-and-mortar, but not this year.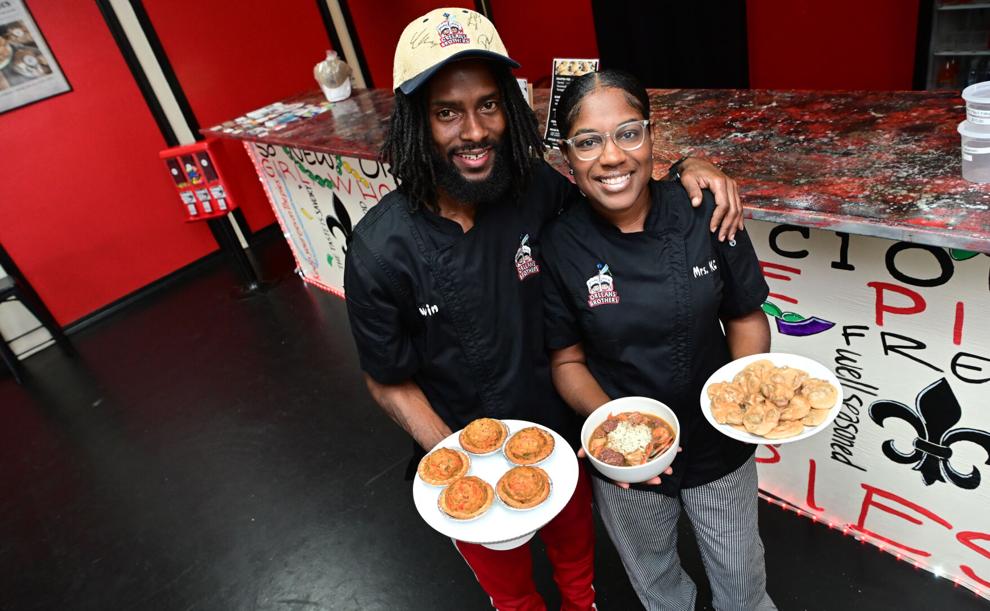 They've had early support from Birdman and BB Judy.
Gambit: What else is on the menu this summer?
Overby: We have a couple items we're adding to the menu this week. We had classics last year that we wanted to bring back, like a Caprese sandwich, a cold option for vegetarians in the summer. We're also working on a couple specials, including a cold-cut sandwich named after the family dog called The Cassie. She's a Pitbull mix, I call her a swamp dingo. I'll bring home salami and throw her a couple a night. It makes sense that it would be stuff she would like.
---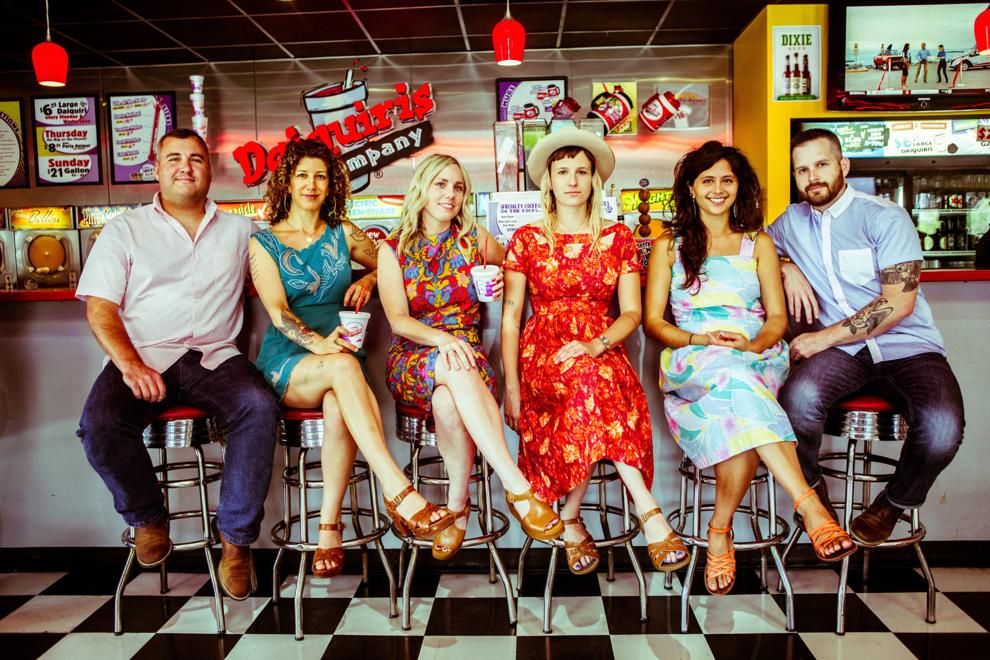 Keep up with the latest at calendar.gambitweekly.com.